Why Do I Love These?
Well, read on and you will see! I am not great at creating or sticking with a meal plan - especially breakfast, and I eat a ton on-the-go.
I'm not saying that's the healthiest idea, but it's my reality! So since that's probably not going to change, these types of solutions are perfect for me.
I love the flavor - not going to say which because I'm pretty biased! Easy, low sugar, and high protein are the best selling points for me.
You'll see lots of information, tips, and FAQs below, but here's how I use it:
I usually make mine in a blender with ice for a frozen, slushy drink. I love to use oat milk to make it more creamy. Second choice is plain hot!
Do yourself a favor and read on!
Power Through Your Day
Have you ever considered a delicious, protein-packed coffee to start your day?
This deliciously rich coffee will help you kickstart your morning and keep your energy up all day! It makes a great pre- or post-workout drink, and is the perfect on-the-go snack!
Read on to learn about all the benefits of this popular protein coffee drink!
Coffee + Protein
Chike High Protein Iced Coffee is the perfect way to get energized and enjoy the delicious taste of coffee. With 20g of protein, it's a great way to get your daily protein intake while still enjoying the flavor of your favorite coffee. Plus, it's low in sugar and carbs, so you don't have to worry about the extra calories.
Real Espresso with Caffeine
Chike is carefully crafted with real espresso coffee, giving it a delicious taste and an energizing kick of 150mg of caffeine - that's the same as two shots of actual espresso or a cup of leading premium coffee.
Tastes Amazing
Enjoy drinking your protein shake with absolutely no chalky taste!
Chike Protein Coffee comes in a variety of flavors, so you can choose the one that's perfect for you. Whether you're looking for a classic mocha or something a little more exotic like cinnamon, there's something for everyone. And with the added protein, you can feel good about starting your day with a protein-packed pick-me-up.
Supports a Healthy Diet
Chike Coffee is free of added sugar. It's also low in calories and carbohydrates, making it a great choice for those looking to maintain a healthy weight.
It's gluten-free and keto-friendly. It has no artificial colors or flavors. The product does contain milk and is not vegan.
Each serving is only 110-140 calories depending upon the flavor.
Packaging
Chike is offered in two package options.
Single-Serve Packets: great for traveling, heading to the gym, getting an afternoon work boost, or anytime you're on the go.
Multiple-Serve Powder Bags: economical for easy use at home.
Super Simple to Make!
Use two scoops or one packet! Just add cold water and shake!
Pro Tips from Real Users!
☕Pour over ice cubes - seems obvious, but just in case!
☕Prepare in a blender using slightly less liquid and add ice.
☕Substitute the water for coffee, milk, or oat milk.
☕Prepare and put in the fridge overnight for the next morning.
☕Prepare as a hot beverage - mix the powder with 2 TBS of warm (not hot) liquid in your cup, then pour in the remaining ounces of hot liquid.
Check Out These Options and Flavors Available on Amazon Today!

Best Single-Serve Flavor Variety Pack
This Sampler Pack is the perfect way to satisfy your coffee cravings and get a healthy dose of protein. With six delicious flavors to choose from, you can enjoy a different flavor each day!
Enjoy these flavors: Chocolate Caramel, Chocolate Peanut Butter, Mocha, Caramel, Vanilla, and Cinnamon.
Shop This Product!
Best Single-Serve Original Flavor Pack
This Original Single-Serve Pack is a great way to get your caffeine and protein fix without the hassle of making a full pot of coffee.
With 12 single-serve packs, you can enjoy a delicious, traditional rich iced-coffee flavor anytime and anywhere.
Shop This Product!
Best for Caramel Lovers
Get your caffeine and protein fix in this newest and most requested flavor! Each packet contains approximately 14 servings, so you can enjoy it all week long.
Shop This Product!
Best for Everyone, Right?
We're pretty sure that Everyone loves chocolate and caramel! With 14 generous servings per packet, you can indulge in this delicious treat all week long!
Shop This Product!
Best for all those Chai beverage lovers out there!
For those who love the flavor of coffee and consider themselves avid chai beverage enthusiasts, this blend is a match made in heaven.
Savor a culinary adventure with each sip of this delicious drink, as each packet contains enough for 14 servings of pure bliss. So, if you're ready to embark on a journey through culinary paradise, this delectable blend is perfect for your palate!
Shop This Product!
Best for Chocolate Peanut Butter Lovers! (Me🙂)
Are you a coffee connoisseur with an adoration for chocolate and peanut butter? Then this flavor is definitely the one for you! Indulge in this scrumptious delight for an entire week, as each packet contains a whopping 14 generous servings!
Shop This Product!
Best for Mocha Lovers!
If you are an avid coffee aficionado who loves a rich and velvety mocha latte, then this is definitely the flavor for you! Indulge in this delectable treat for seven days, as one packet includes a generous 14 servings!
Shop This Product!
Chike Cinnamon High Protein Iced Coffee Bag
Best for a Cinnamon Coffee Twist!
If you consider yourself a true coffee connoisseur who would also love to savor the unique flavor of cinnamon, then this is certainly the blend for you! Get lost in the heavenly pleasure of this delicious snack for a full week - each packet holds 14 servings!
Shop This Product!
Best for Iconic Vanilla Lovers!
If the flavor of coffee excites you and you are a self-proclaimed vanilla enthusiast, then this is an ideal blend for your palate!
Take a journey through culinary paradise with this delectable drink - each packet holds enough for 14 heavenly servings!
Shop This Product!
Best for Traditional Coffee Flavor Lovers
If you have an unquenchable taste for coffee, then this is the perfect blend for your palate! Embark on a blissful culinary journey by savoring this tantalizing beverage - each packet contains enough for up to 14 heavenly servings!
Shop This Product!
What's Missing?
Some additional yummy flavors are currently out of stock on Amazon. We check them periodically, but we're going to add these links here for you to check updated stock information right now!
Normally, we don't include out-of-stock items, but these are just too delicious and worth double-checking!
You can check by individual item or simply visit the CHIKE Store. You never know, they may even have new products!
Mocha Single-Serve Pack of 12
Vanilla Single-Serve Pack of 12
Peanut Butter Powder-approximately 14 Servings
Happy Reviews from Happy Customers
Absolutely Delicious! December 2022, Verified Purchaser
"This is a delicious substitute for those high-calorie Frappuccinos! I love this sample pack. All of the flavors are great. On my weight loss journey cutting out my favorite drinks and snacks is difficult. I don't feel deprived with these drinks, I get my protein in and a great-tasting treat in the afternoon!"
Taste So Great, December 2022, Verified Purchaser
"These taste so great and don't have a super proteiney taste which is just what I was looking for!"
Coffeehouse Flavor On The Go, November 2022, Verified Purchaser
"They really did taste like a Starbucks or an exotic flavored coffee shop drink w/o the acidity of Starbucks or cost. The variety was really nice. Certainly something for everybody & great for traveling or just to keep in your office for that afternoon pick me up or instead of finishing off your lunch with a $6.+ coffee drink."
Chike High Protein Iced Coffee FAQs
Coffee protein drinks have been around a while, but are starting to take off in the market. Even with lots of benefits and positive reviews, you still have a lot of questions to determine if it's something you'd like to try.
We've created a list of our most frequently asked questions to help you wade through all the details and make the best decision for you!
Ingredients provided by Chike
Whey Protein Isolate, Whey Protein Concentrate, Coffee, Natural Flavors, Sunflower Oil, Sodium Caseinate, Sea Salt, Xanthan Gum, Caffeine, Sucralose.
Dietary Supplements Legal Disclaimer
Statements regarding dietary supplements have not been evaluated by the FDA and are not intended to diagnose, treat, cure, or prevent any disease or health condition.
Is Chike coffee a meal replacement?
No, Chike coffee is not a meal replacement. Chike coffee is a high-protein, low-sugar coffee drink that provides a great-tasting alternative to sugary coffee drinks. It is designed to be enjoyed as an occasional beverage, not as a meal replacement. Chike coffee is an excellent source of protein, essential vitamins and minerals, but it should not be used as a meal replacement because it does not provide the same amounts of essential nutrients and calories as a balanced meal.
Is it safe to put protein powder in coffee?
Yes, it is safe to put protein powder in coffee. Protein powder is a great way to add extra protein to your diet without adding extra calories. Adding protein powder to coffee can help to make your coffee more filling and help you stay full for longer. However, it is important to make sure that you are using a quality protein powder that is low in sugar and is free from artificial flavors, colors, and sweeteners. Additionally, it is best to avoid adding too much protein powder to your coffee as this can cause an unpleasant taste.
How much caffeine is in Chike protein coffee?
Chike Protein Coffee contains about 150mg of caffeine per serving which is about the same as two shots of espresso or a cup of premium coffee.
Can you lose weight with protein coffee?
Yes, protein coffee can be a helpful tool for weight loss. Protein coffee is a popular drink that combines coffee with protein powder. It usually contains a high-quality protein such as whey or casein and is often fortified with vitamins and minerals. Protein coffee can help you feel more full and reduce cravings, making it easier to stick to a healthy diet and achieve your weight loss goals and build lean muscle. Additionally, the caffeine in coffee can help boost your metabolism, which can also aid in weight loss.
Does hot coffee ruin protein powder?
No, hot coffee will not ruin protein powder. In fact, many people enjoy adding protein powder to their hot coffee for a quick and easy protein boost. However, it is important to note that adding protein powder to hot coffee can cause the protein powder to clump up, so it's best to use a blender or shaker bottle to ensure the protein powder is fully dissolved before drinking.
Does coffee ruin protein absorption?
No, coffee does not ruin protein absorption. In fact, drinking coffee may even help with protein absorption. Coffee contains compounds known as polyphenols, which are antioxidants that can help to enhance protein absorption. Additionally, caffeine has been shown to increase the amount of protein that is absorbed by the body. So, if anything, coffee can actually help with protein absorption.
What are the benefits of drinking protein coffee?
Protein coffee, like Chike which is basically an espresso coffee + whey protein, is a great way to get a boost of energy and essential dietary protein in one convenient drink. Protein coffee is made with coffee, protein powder, and other healthy ingredients like healthy fats, fiber, vitamins, and minerals. The protein helps to keep you feeling full and energized throughout the day, while the healthy fats help to provide your body with essential nutrients. Additionally, the fiber helps to keep you regular and the vitamins and minerals help to support your overall health. Protein coffee is a great way to start your day off right and keep your energy levels up throughout the day.
What does protein coffee taste like?
Protein coffee tastes like a creamy, protein-infused version of your regular cup of coffee. It has a slightly sweet and nutty flavor, with a hint of chocolate and a smooth, creamy texture. The protein in the coffee helps to make it more filling and satisfying than regular coffee, without adding a lot of extra calories. A high-quality protein powder will not have an unpleasant chalky taste. Lots of customers report they are better tasting than expensive coffeehouse drinks!
Is Chike suitable for lactose-intolerant people?
All of Chike's meal replacement and protein powders contain whey protein, which is a milk derivative. However, our formulas use ultra-refined whey protein isolates as their primary ingredient (approximately 75% of our protein blend), which contains very little lactose and typically does not affect lactose-intolerant users. We recommend that you consult with your doctor to help determine if our products are a good fit for your nutritional regimen.
Is Chike suitable for vegetarians?
Yes, Chike is a suitable nutritional option for vegetarian diets that allow dairy products.
Is Chike gluten free?
Yes, Chike is a gluten-free food.
Coffee, Cheers, and Enjoy!
Wow - that was a lot of info! We hope you enjoyed learning about this fantastic product! I would love to know what you think after you give it a try!
Looking for more information about the benefits and a great way to DIY your favorite coffee protein drink product? Check out this article by MartyMentions!
😀
Before you leave, please
subscribe!
You will be the first to see reviews and recommendations on our newest favorites and FeedbackFinds!
*️⃣
As an affiliate and associate of Amazon and other products, we do earn from certain qualifying purchases.
You can
read more about us here.
You Might Also Enjoy These Articles: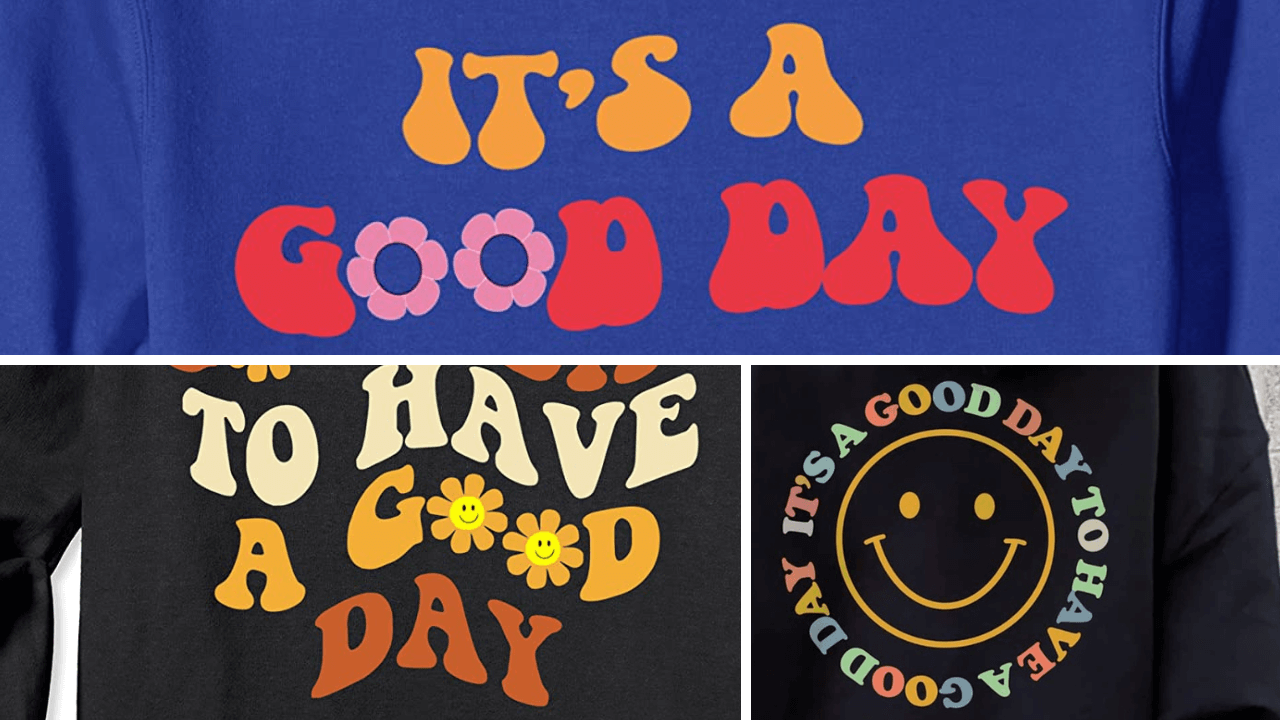 Would you love to do what I do? Blog and talk about your favorite products all day? Learn how ordinary people make money on the internet by watching this
free virtual workshop!