Are you a lash artist looking for the perfect way to please your clients while maximizing your lash-lengthening skills?
These lash pillows are designed to give you the comfort and support you need while you work as well as comfort and support for the client's head.
They are made with high-quality materials that are soft and breathable, ensuring maximum comfort as you work. Plus, they come in a variety of colors and styles, so you're sure to find one that fits your setup.
These eyelash extension pillows also provide superior support for your wrists and arms which helps to reduce fatigue and strain, allowing you to work longer and more efficiently.
You'll love the convenience, too. They are lightweight and portable, so you can take them with you wherever you go. And with their durable construction, you can be sure that they will last for years to come.
No matter what your lash lengthening skills are, these lash pillows will help take your skills and your spa experience to the next level. Get ready to experience the comfort and convenience of these amazing products today!
How We Choose Our Favorites
We know you want to find the best lash pillow that works for you and that your clients will love!
To ensure a comfortable, stress-free experience for clients getting an eyelash extension, it is important to have the best lash neck pillow available.
The ideal lash neck pillow should be ergonomically designed to provide optimal support and comfort throughout the entire treatment.
It should be made of memory foam or other high-quality foam, which is highly durable and contours perfectly to the shape of your client's head, neck, and shoulders.
We expect the lash pillow to have a super soft, breathable, removable cover for easy cleaning. With all these features combined in one perfect lash neck pillow, your client's experience will be comfortable and luxurious!
Your beauty salon might just be so relaxing that your clients are falling asleep!
Today's recommendations are all from Amazon to allow you great pricing, options, and quick delivery.
As of today, the Prasne store products are all highly rated with a large number of reviews. We see some other great options with great ratings, but they only have a handful of reviews.
Because we have not physically handled some of these other pillows, we don't feel comfortable putting them in our favorites. However, we absolutely recommend that you take a look at these other options that may have design features that better fit your style, workspace, or personality.
Our Top FeedbackFinds
Best for Maximum Comfort for Client and Lash Artist (Shelf Not Included)
Shop This Product!
Why It's A Winner
PRASNE Lash Pillow for Lash Extensions is an amazing product that offers support to the spine and contours to the client's head, neck, and shoulders.
It is ergonomically shaped to provide maximum comfort and support. It also has a back edge designed with the lash artist in mind, offering wrist support when lashing and some edge room on either side for supply placement.
Know A Little Bit More
This lash pillow is made from eco-friendly memory foam that helps prevent a client's restless movement during the application, ensuring a beautiful result and a comfortable and relaxing experience.
The removable outer velvet cover is super easy to wash and comes in 4 colors: Black Dark Blue, Grey, and Bright Pink.
This product does not include the convenient shelf stand shown in one of the photos as an example setup. We will include an option below if you'd like to add on this essential tool box!
---
Best Memory Foam Pillow and Acrylic Shelf Combo
Shop This Product!
Why It's A Winner
This professional memory foam lash pillow and acrylic shelf combination is a must-have for all eyelash professionals! This lash pillow provides great support and comfort while the shelf organizer helps you stay organized and efficient. Plus, the easy-to-wash velvet pillow cover comes in two colors: Black and Pink, to match your style.
Know A Little Bit More
This memory foam pillow helps to put the head and neck into a neutral position to maintain the head at a level while lying flat, avoiding head movement during eyelash application. The tweezers stand is very helpful for safely using the tools. This lash pillow is made of 100% Memory Foam Filling, Nonallergenic and nontoxic.
Note: the Prasne Store has several available options showing on this product page. This combo we are recommending has the Memory Foam version of the lash pillow and is referred to as the Professional pillow.
The additional options (coming up next!) are also recommended combos with a high-density foam core pillow.
---
Best Affordable Pillow and Shelf Combo
Shop This Product!
Why It's A Winner
Prasne Foam Lash Pillow With Acrylic Shelf Organizer is the perfect lash pillow and shelf combo for all your lash needs! The pillow is made of a high-density sponge core which is friendly and comfortable for the skin.
The pillowcase is made of soft velvet and is easy to wash. There are 4 colors to choose from - Black, Pink, Grey, and Marble - so you can add a pop of color to your salon.
Know A Little Bit More
In addition to looking beautiful and stylish, this lash pillow provides maximum comfort and neck support. It also features an acrylic shelf organizer, making it easy to store all your tools and supplies within easy reach. Whether you're a professional lash artist or just starting out, this lash pillow and shelf stand will help you stay organized and efficient.
Note: as mentioned in the previous product description, the Prasne Store has several available options showing on the same product page. This combo has a high-density foam core pillow in contrast to memory foam pillows.
---
Best Memory Foam Pillow without Shelf Organizer
Shop This Product!
Why It's A Winner
The Prasne Professional Memory Foam Lash Pillow without a shelf is the perfect choice for lash artists who don't need the acrylic shelf organizer. This lash pillow is made with high-quality memory foam that offers great comfort and support while your client is lying down.
The breathable and skin-friendly velvet pillowcase provides extra comfort and is easy to wash. Plus, it comes in four colors, so you can choose the perfect one to match your salon décor!
Know A Little Bit More
This exceptional pillow is designed to help lash artists give the best treatment to their clients and ensure a comfortable experience. The lightweight and portable design makes it easy to carry and store, while the memory foam construction ensures it doesn't lose its shape.
If you do need the acrylic shelf, see our suggestion below!
---
Best Waterproof Foam Pillow and Shelf Combo
Shop This Product!
Why It's A Winner
The Prasne PU (Artificial Leather) Waterproof Lash Pillow with Acrylic Shelf Organizer is an ideal combination for lash technicians and their clients. This waterproof pillow with neck support is covered with faux leather and provides comfortable support for the head and neck during lash application.
Know A Little Bit More
The Prasne Lash Pillow with Acrylic Shelf Organizer is perfect for busy lash technicians. Thanks to its waterproof neck support, you can be sure your clients are comfortable and safe while you work.
The shelf organizer is ideal for keeping all the tools you need within reach, so you can finish your work quickly and efficiently. The PU Leather cover is also easy to clean, making it a great choice for any busy space.
---
Best Basic Acrylic Shelf Organizer for Lash Pillows
Shop This Product!
Why It's A Winner
The Sweethome Jane Eyelash Extension Pillow Shelf Stand is the perfect way to keep your lash extension tools organized and stored safely. This lightweight, compact stand is made of premium high-quality acrylic material making it durable and practical.
It includes a tweezer stand and is very easy to place around the lash pillow to hold your lash tile and other supplies. It is the perfect addition to any professional spa look.
Know A Little Bit More
The Sweethome Jane Eyelash Extension Pillow Shelf Stand is perfect as a replacement for your existing lash pillow or to complement your lash pillow purchase if needed.
It is also great for keeping all of your eyelash extension tools organized and easily accessible. Plus, it is very easy to install and will add a professional look to any salon or spa. So why wait? Get your own Sweethome Jane Eyelash Extension Pillow Shelf Stand today!
---
Lash Extension Pillow FAQs
We've compiled a list of the most frequently asked questions about lash pillows to help you make an informed decision. With this information, you can easily find the perfect lash pillow for comfort and beautiful results!
What can I use as a lash pillow?
A lash pillow is a specially designed pillow that is used to support the head and neck during an eyelash extension treatment. It is usually made of memory foam, which helps to provide comfort and support while keeping the head in the correct position.
Other materials such as cotton, polyester, or silk can also be used to make a lash pillow. Additionally, some lash pillows are designed to be adjustable, allowing the user to customize the height and angle of the pillow for optimal comfort.
Do you need a special pillow to apply lash extensions?
Do you need a special pillow to apply lash extensions?
Technically, no, you do not need a special pillow to apply lash extensions.
However, a good quality lash pillow can help you position the clients head and neck in a comfortable position that allows you to work comfortably and efficiently. A lash pillow can also help protect the client's skin from the adhesive used in the lash extension application.
Your client's spa experience will be greatly improved with a specifically designed lash pillow. Plus, it's much easier for the lash artist to do their work and apply for the extensions. Before you know it, you'll be able to say, "All my clients love my lash pillows!"
Do you need an acrylic shelf organizer to apply lash extensions?
No, you do not need an acrylic shelf organizer to apply lash extensions. However, it's really become a tool of the trade, and it can be helpful to have an organized space to store your lash supplies and keep lash tiles and tools within easy reach as you work.
You can also use other organizers such as wall-mounted shelves, drawers, and bins. Whatever organizer you choose should have enough space to store all of your lash supplies and be easy to access during your lash application process.
Your end result will be much improved if you have an organizer designed to fit right with the pillow because you won't have to move and reach as much while you are trying to control the precise application.
How can I make my lash bed more comfortable?
To make your lash bed experience more relaxing and pleasurable, here are a few tips you can follow. Use an eyelash pillow that is specifically designed for lash beds.
Crafted with premium memory foam, these pillows provide unparalleled support and comfort for your head and neck. Subsequently, upgrade your bed's coziness by adding a few fluffy pillows, comfy covers, or warm blankets.
Next, modify the height of your bed to a level that is comfortable for you to do your work. Finally, to ensure a comfortable and restful sleep, make sure your bed is well-aired out and the airflow in the room circulates properly.
How much does it cost to get a lash bed?
The cost of a lash bed will vary depending on the type of bed you are looking for and the features included.
And keep in mind that many beds can also be used as an esthetician bed, massage bed, or massage table. So check the product information carefully to ensure it will have the features you need.
Generally speaking, basic lash and massage bed prices begin around $100 and can go into the thousands for professional-grade beauty care beds.
Additionally, you may need to purchase items such as a technician chair, lash bed toppers, lash pillows, and an adjustable light. Be sure to factor in these costs when budgeting for your lash bed.
Prepped and Ready!
When it comes to lash artist pillows, there's no shortage of options. From ergonomic designs to top-of-the-line materials, these pillows are designed to provide eyelash extension artists with the utmost comfort and convenience.
With our list of the five best lash artist pillows, you can rest assured that you'll be able to find the perfect lash artist pillow that will take your lash artistry to the next level and get ready to work in comfort and style!
Use the buttons below each product to get more information, current pricing, and delivery options on the lash pillow that is right for you!
And as we mentioned above, you may find a favorite lash pillow that we didn't recommend! We suggest you take a look at even more product info and reviews to make the best decision!
Enjoy your "happy space" in style!
You Might Also Enjoy These Articles:
And check out an article we contributed to Luckslist.com!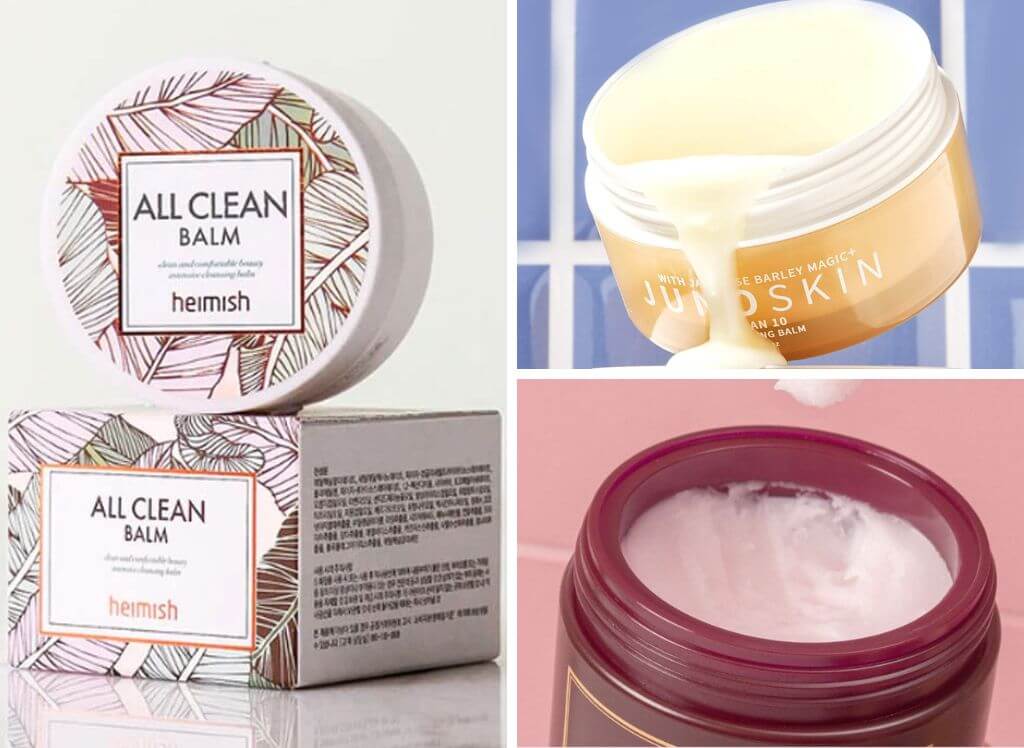 Would you love to do what I do? Blog and talk about your favorite products all day? Learn how ordinary people make money on the internet by watching this
free virtual workshop!