*️⃣
As an affiliate and associate of Amazon and other products, we do earn from certain qualifying purchases.
You can
read more about us here.
Are you looking for the Best Queen Bee Squishmallows?
With her bright yellow and black stripes, this Queen Bee is sure to stand out from the crowd. So, if you're looking for a high-society cuddly companion, Queen Bee is the one for you!
Squishmallows are the softest, cutest, cuddliest plush around. The Queen Bee Squishmallow is the perfect companion for kids of all ages! She's soft and huggable, and her bright colors and fun design will bring a smile to anyone's face. Plus, she's made from super-soft marshmallow-like material, so she's perfect for snuggling up with.
With her big eyes and friendly face, the Queen Bee Squishmallow is sure to become your new best friend. She's big enough to be a pillow and soft enough to be a cuddle buddy. She's perfect for sleepovers, car rides, and any time you need a little extra comfort and companionship.
Who Is The Queen Bee Squishmallow?
Sunny is THE Queen Bee Squishmallow! She's sweet as honey, and is part of the Bug's Life Squad! Bee-lieve it or not, she is a guru that can predict the weather! She's always got the forecast, and she loves sharing her knowledge with her friends. She plans to be an official weather reporter when she grows up!
As the Queen Bee, Sunny has the perfect casual yet royal style! Her Queen Bee look has 2 curled-up eyelashes, and a crown on top of her head. These cuddly, pillow-soft plush stuffed animals are made of high-quality materials. Plus, durable construction ensures your comfy squishy will last for years to come!
She actually has a couple of designs to choose from and we're sure that one of them will be your new favorite!  From the adorable round eyes to the fuzzy shimmering silver wings, Sunny the Queen Bee is sure to bring on the smiles!
With a just few styles available, you'll be able to quickly choose "the one" (or two!) and purchase the perfect Suuny Queen Bee as a gift for yourself or someone else!
Keep an eye out for all her latest looks!
Sunny makes being royal look even cuter with her curled-up eyelashes and crown!
Shop This Product
A 10x style with golden wings and a golden crown!
Shop This Product
Specially designed Hug Mees can't wait to give you hug after big hug!
Shop This Product
Shop This Product
This cute little clip is perfect for your backpack, your gym bag, your purse, and anything else you can hang it on!
Shop This Product
Shop This Product
Squishmallow FAQs
We've compiled a list of links with helpful answers to the most frequently asked questions about Squishmallows!
It's Time For The Royal Treatment!
We hope you enjoyed our guide for the top Sunny the Queen Bee Squishmallows! These cuddly toys are perfect for kids of all ages and make the best gifts. Who doesn't need a yellow insect plush toy!
When you're ready to purchase the newest member of your Squishmallows Squad, tap the button for each product to explore cost, pricing, fast shipping, and quick and free delivery options!
If you didn't see your favorite Queen Bee, visit the Squishmallows Store on Amazon to see more bees and so many characters you will love!
Whatever you bee-lieve, you can achieve!
😀
Before you leave, please
subscribe!
You will be the first to see reviews and recommendations on our newest favorites and FeedbackFinds!
More Squishmallow Collections:
And more Squishmallows we contributed to LucksList!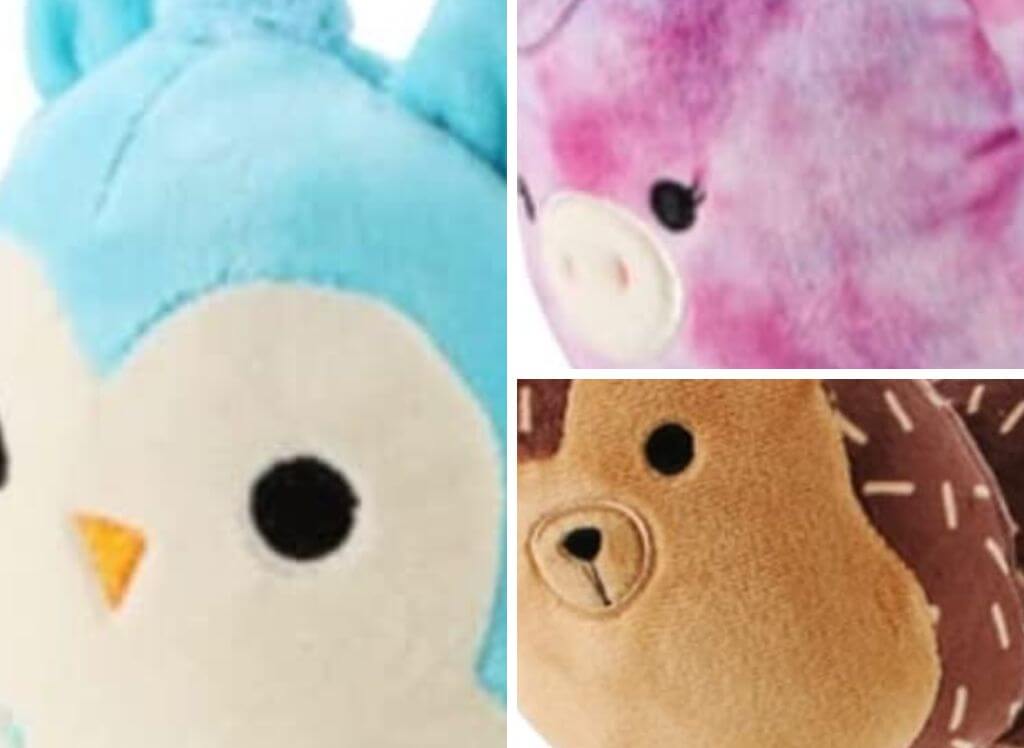 Would you love to do what I do? Blog and talk about your favorite products all day? Learn how ordinary people make money on the internet by watching this
free virtual workshop!
Buying Details
When you shop and purchase these stuffed animal plush cuties from an Amazon seller business, you'll save money when it's time to ship your package. Plus you'll save time and frustration by shopping through your online browser instead of trekking through the mall! It's also a great opportunity to check all kinds of categories!