Welcome to A Squishable Easter! It's time to unwrap the top 5 Hug Mees Squishmallows that are sure to put a smile on your face.
With Easter just around the corner, these cuddly, adorable, and unique plushies are the perfect gift for children and adults alike.
These Hug Mees Squishmallows come in all shapes and sizes. They are made from super soft and snuggly fabrics that make them perfect for cuddling up with. Plus, each one has a unique personality that will bring a smile to your face.
We've done the hard work for you and narrowed down our selection to the five best Easter Hug Mees. They are sure to make any Easter basket extra special.
From the classic bunny to the fun and quirky pig, there's something for everyone. Plus, they come in a variety of colors and styles, so you can find the perfect one for your loved one.
How We Choose Our Favorites
Looking for the perfect cuddly companion? Look no further than the Top 5 Hug Mees Squishmallows!
These irresistibly soft and huggable stuffed animals are sure to become your new best friend. With all the different colors, characters, and personalities, it can be hard to know which ones you'll love the most!
In the end it comes down to the "cute and cuddly" factor! It was almost impossible to narrow it down to just five! So, you're going to have to take it from here!
All kinds of Squishmallows go in and out of stock quickly, and even more so as special holidays approach! So if you find "the one," snatch it up quick! If your favorite isn't available, be sure to check the Squishmallow Store for updates!
*️⃣
As an affiliate and associate of Amazon and other products, we do earn from certain qualifying purchases.
You can
read more about us here.
Check Out Our Top Feedback Finds!
Best for Winter Sports Lovers!
Shop This Product!
Why It's A Winner
We love Jim the Green Llama Hug Mees Squishmallow because he's the perfect companion for winter sports lovers!
This lovable plush toy is great for hikes up the mountain or skiing down the slopes on a sunny winter afternoon. He's the perfect size for packing into your bag and taking with you on your adventures!
Know A Little Bit More
Jim loves to travel with his older brother, Tim. He's made of a super-soft marshmallow fabric that makes him a joy to hug and cuddle. He's also easy to clean, so you can take him with you wherever you go!
Plus, he's perfect for any age, from young kids to adults. Get your own Jim the Green Llama Hug Mees Squishmallow today!
---
Best for Huggable Duck Lovers
Shop This Product!
Why It's A Winner
Oribin The Duck Hug Mees Easter Squad Squishmallow is the perfect gift for huggable duck lovers! He's got a cool rainbow tie-dye design and is just waiting to give the best hugs ever!
His ultra-soft plush material and generous size make him perfect for cuddling, playing, and squeezing.
Know A Little Bit More
Oribin is one of the softest, cutest plush toys around! He's made from premium quality materials for maximum durability and is easy to clean. Get your own Oribin the Duck today and start giving the best hugs ever!
---
Best for Sweet Pink Bunny Lovers!
Shop This Product!
Why It's A Winner
Bop the Bunny is always the perfect plush toy and even better as a sweet and cuddly hugger!
With her sweet pink color and beautiful daisy flower, Bop is sure to brighten up any room. Plus, Squishmallows are the softest and cutest plush toys around, making them perfect for long car rides to Easter dinner!
Know A Little Bit More
Bop the Bunny Hug Mees Easter Squad Squishmallow is perfect for any age! With its super soft and squishy fabric, it makes a great gift for anyone who loves bunnies and plush toys.
Plus, Squishmallows are made with high-quality materials so they can last for years to come. Get your own Bop the Bunny today!
---
Best for Nanna's Tea and Biscuit Lovers!
Shop This Product!
Why It's A Winner
Rosie the Pig Hug Mees Easter Squad Squishmallow is the perfect companion for Nanna's tea time and biscuit lovers!
This adorable plush white pig has very pale purple splotches, curly ears, and round black eyes, and her inner ears and snout are pastel pink. She loves crunchy biscuits, going to concerts with her friends, and spending time with her Nanna.
Know A Little Bit More
Rosie is made with premium quality materials and is perfect for cuddling. She's easy to handwash and hang to dry after all that hugging.
She's sure to bring a smile to anyone's face and is the perfect gift for any occasion! Get your own Rosie Hug Mees Easter Squad Squishmallow today!
---
Best for Mini-Pet Lovers!
Shop This Product!
Why It's A Winner
Meet Hobart, the hamster Squishmallow from the Hug Mees 2023 Easter Squad.
Hobart is a bibliophile at heart, often found nestled among the stacks in the library, his whiskers twitching over the pages of the latest novel or encyclopedia.
This helpful hamster is a fountain of fascinating factoids and intriguing information, always ready to share a snippet of knowledge or an interesting anecdote.
With Hobart around, you're guaranteed to learn something new every day. So why should you buy this collectible Squishmallow?
Well, we love hamsters in our house, so that's a no-brainer!
Well, not all heroes wear capes – some come with soft fur, a love for books, and the ability to make learning fun.
Adopt Hobart today and let your home be filled with the joy of discovery, one Squishmallow-sized fact at a time!
Know A Little Bit More
Standing proudly at 18 inches, this plush pal is more than just a cuddly companion.
Hobart is a charming light teal hamster Squishmallow with a creamy belly.
With small ears featuring pink insides, round black eyes, and a hot pink nose and mouth, Hobart is an absolute cutie.
Made with high-quality and ultra-soft materials, this 18-inch jumbo Squishmallow is perfect for squeezing and cuddling.
So why not bring home Hobart and add a dash of wit and wisdom to your collection?
After all, who can resist a huggable hamster filled with endless knowledge?
---
Squishmallow and Hug Mees FAQs
Below are a few of the most frequently asked questions about Squishmallows!
What are Squishmallow Hug Mees?
Squishmallows Hug Mees are a super cute category of Squishmallows that have 3D arms and legs that make them super soft, huggable plush toys. They are made from a special marshmallow-like material that is designed to be both huggable and squeezable. Squishmallow Hug Mees come in a variety of sizes, shapes, and colors, and are perfect for cuddling and playing. They are perfect for kids of all ages and make great gifts for any occasion.
We've been keeping our eyes out for a Dunkie Hugmee Squishmallow - he's a Bison - but we can't find him anywhere! Same goes for Belana Hug Me Squishmallow! If you see either of these two, let us know!
What age range likes Squishmallows?
Squishmallows have become a beloved toy among all age groups. Young kids, aged between 3-10 especially love them as they are super soft and comforting, made from soft spandex polyester stuffing.
For the littlest Squishmallow fans, always opt for squishies without any small pieces that can be a choking risk. Adults also absolutely adore Squishmallows due to their sheer cuteness – they make an ideal gift to show your appreciation on any special day!
With an endless number of characters to choose from, everyone is sure to find something they connect with - and you can finally put away those pesky cell phones! What more could you possibly ask for?
Is Squishville the same as Squishmallow?
Squishville is the newest addition to Squishmallows, and it doesn't just boast unbelievably soft characters; be amazed by its one-of-a-kind playsets made entirely of plush material!
And they are perfectly sized too - each mini plush measures two inches tall. This marks a first in the toy industry: never before have there been so many play sets crafted from cozy, plush materials!
What materials are used to make Squishmallows?
Squishmallows are made of a marshmallow-like material and packed with an ultra soft stuffing crafted from 100% recycled polyester fibers.
This special combination gives them their distinctive, cuddly texture-- one that's both cozy and squishy to the touch!
Are there customer reviews or testimonials available regarding quality and value?
Yes, there are customer reviews and testimonials available regarding the quality and value of these items. You can find them by clicking through the buttons above and also on third-party review sites.
Squishmallows get loads of positive feedback! You will also find info on how items are shipped and other details.
When Did the Squishmallow Craze Begin?
Everybody wants to know "when did the first Squishmallows come out?" The first-ever Squishmallow, Cameron the Calico Cat, made his debut in 2017 created by the Kellytoy company.
In addition to his cute name and delightful personality, this first critter had seven friends to join him on his squishy journey!
These soft and huggable stuffed animals had a slow start but went on to become super fan favorites during the pandemic. The credit for the upward trend goes to the Tiktok Gen Z fans who had to stay at home in 2020.
It was a true social media phenomenon! They began to share fun pics and videos of popular items in their growing collections.
With their super soft filling and soft fabric and range of characters, it was only natural for everyone to be drawn into the Squishmallow craze!
Since then, these huggable plushies have been winning hearts with their irresistibly soft cuddles and sweet faces - it's no wonder so many people can't resist collecting them all!
Who was the very first Squishmallow?
Meet Cam the Cat, who started it all! He's truly a unique creature – as courageous as he is lovable – and his story is sure to capture your heart.
With his adventurous spirit and Calico cat markings, he's the perfect addition to anyone's collection of Squishmallows.
As the years have gone by, more and more Squishmallows join the craze, but nothing quite compares to that feeling of finding your very own Cam the Cat!
Time for a Hug Party!
No matter which of the five Easter Hug Mees Squishmallow Squad members you choose, you can rest assured that you're getting a quality plush toy that will provide hours of fun and cuddles.
Whether you're looking for a small gift to give a friend or want to surprise your little ones with something special this Easter, these Hug Mees are sure to bring smiles all around.
Plus, with their adorable designs and bright colors, they'll make a great addition to any Easter basket or bedroom décor. So go ahead and take your pick - the perfect Easter Squishmallow Hug Mees are just a click away!
Use the buttons below your favorites to get more information and product details. If you didn't find your absolute favorite, visit the Squishmallow Store to search for a cute cow, turtle, bunny, bee, or other stuffed animal assortment options and similar items!
If you have an Amazon Prime account, you already know about their services including free delivery or clear pickup options!
Wishing you a sweet Easter celebration!
😀
Before you leave, please
subscribe!
You will be the first to see reviews and recommendations on our newest favorites and FeedbackFinds!
You Might Also Enjoy These Articles:
And check out an article we contributed to LucksList!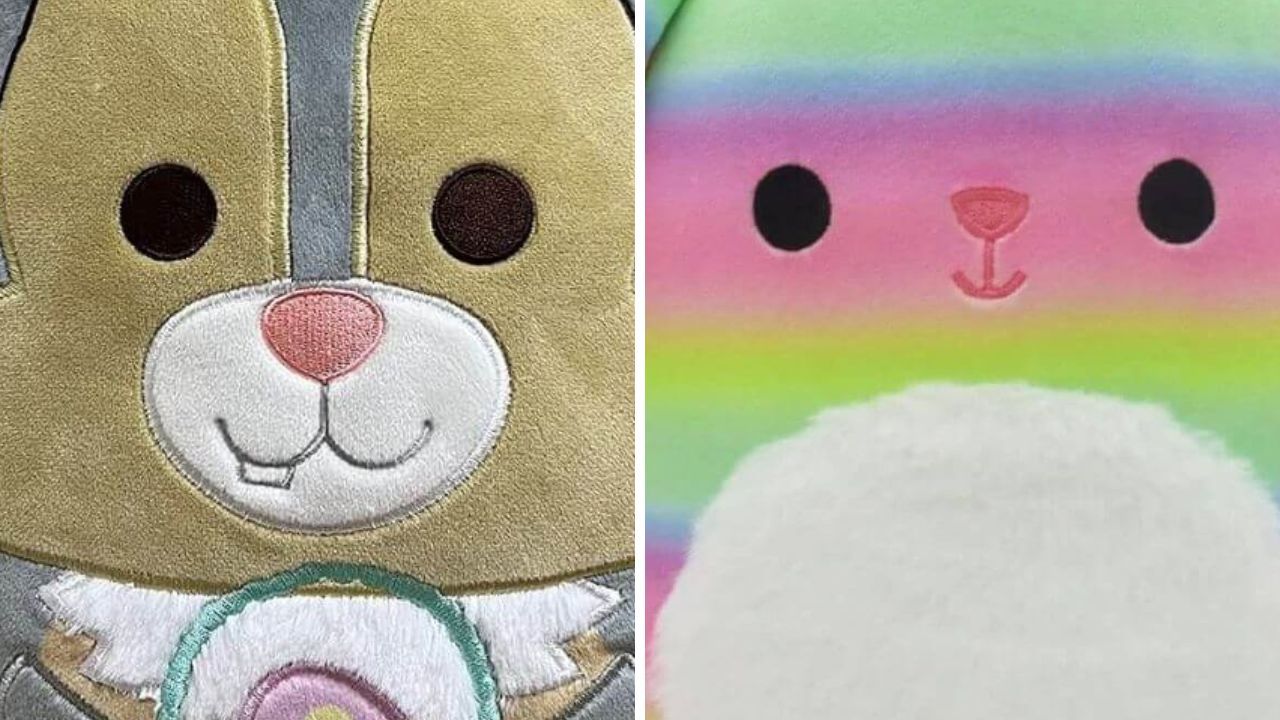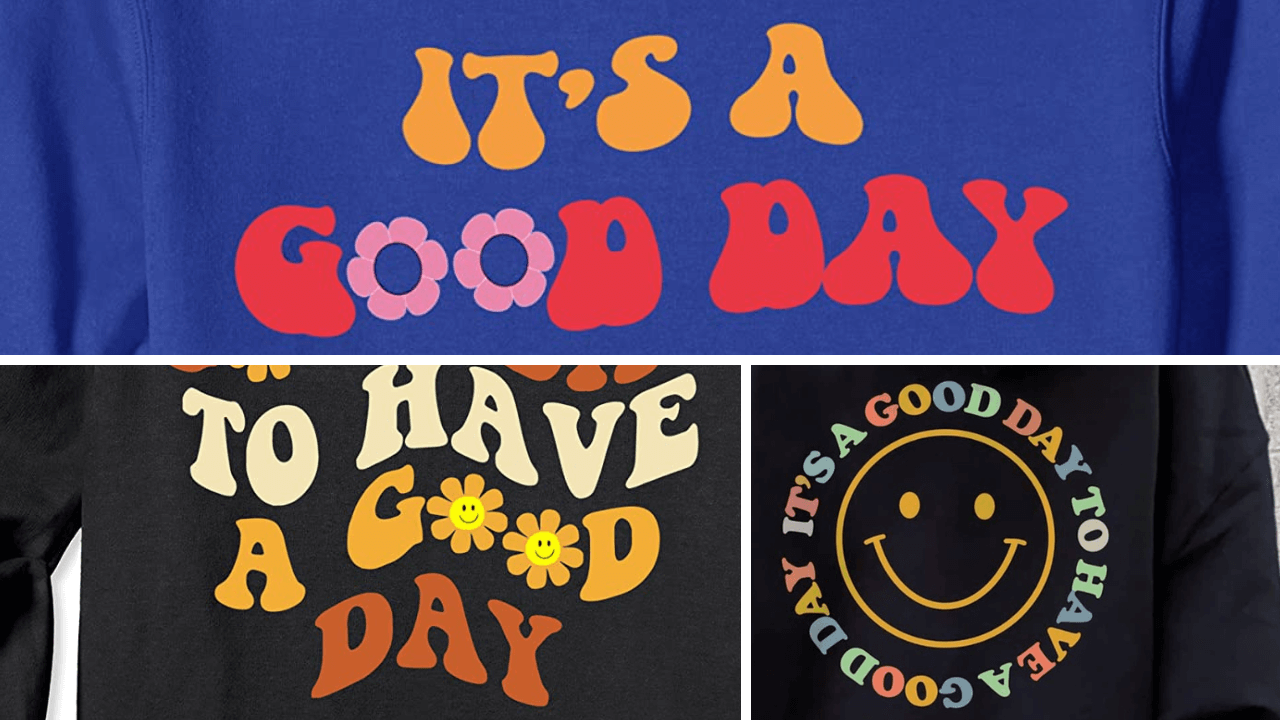 Would you love to do what I do? Blog and talk about your favorite products all day? Learn how ordinary people make money on the internet by watching this
free virtual workshop!