Are you the type of person who can't decide between one Squishmallow and another? Do you need help deciding which one to take home and add to your squad?
We've compiled an amazing selection of the most loveable buddies for any occasion. And you guessed it - one sweet character is turned inside out to reveal the other!
These bedtime buddies are great for sharing bedtime stories. Just read a short story, take the first character and flip inside to reveal the second character who is ready and excited to enjoy your next story!
Keep reading to learn more about our top picks and find the perfect new pals for your plush family.
Whether you're shopping for yourself or someone special, our expert picks guarantee an amazing experience that's sure to please. Read on and join in on the fun with these marvelous mallow friends!
Whether you have just one or are looking to start a whole collection, these 2-in-1 Squishmallows won't disappoint!
Check out this blog for our top picks and find out why everyone loves Squishmallow Flip A Mallows!
How We Choose Our Favorites
Our Squishmallow fanatics have personally chosen these special Flip A Mallow Squad members for all of you out there that can't pick just one Squishmallow at a time!
All of these irresistibly precious Squishmallows have passed the stringent cuteness and cuddliness exam with flying colors! They will be cherished for their offered comfort, calm, and love!
At Squishmallows, we guarantee that all of our products are authentic and 100% Kellytoy. Each plush toy is easily washable and built to last with superior quality materials and the softest, marshmallow-like stuffing you'll ever feel!
Regardless of which one you choose, all of these charming characters will make the recipient incredibly happy! Whichever one (or three) you select won't be a mistake – guaranteed.
Be Prepared! Many popular Squishmallows go in and out of stock quickly. (It's true!) Don't sweat it; there are many more adorable Squishies in our articles listed below and in the Squishmallow Store!
*️⃣
As an affiliate and associate of Amazon and other products, we do earn from certain qualifying purchases.
You can
read more about us here.
Our Top FeedbackFinds
Why It's A Winner
Shun the Sushi and Raisy the Ramen are part of the latest Squishmallow Flip A Mallow collection. With Shun you can sing any tune and get it stuck in your head! And, ever dreamt of exploring a new galaxy? Raisy can turn that dream into a reality with her wild imagination. So why not pick up this unique collectible to get ready for some magical music, crazy dreams and squishy fun!
Know A Little Bit More
Introducing the Limited Edition Flip a Mallow Squishmallow duo: two characters from the Food Squad guaranteed to take your collection to the next level. Every 8" tall Squishmallow has a marshmallow-like textured filling, soft plushy fabric, and easy care materials. Get one today and add a unique flavor of fun and whimsy to any collection!
---
Why It's A Winner
Ricky the Clownfish loves making his ocean pals giggle - so if you're looking for a good time, watch him at his next open mic show!
On the other hand, Gordon the Shark is an amazing friend and will always lend a helping fin. He even hopes to start a nonprofit someday!
If this doesn't convince you to get your hands on this collectible Squishmallow Flip A Mallow, then we don't know what will!
Know A Little Bit More
Ready to take your plush collection up a notch? You'll love the Limited Edition Squishmallow duo of Gordon the Shark and Ricky the Clownfish!
With their iconic marshmallowy-like textured filling, soft plushy fabric, and 12" size, these two are great for collectors and fans. Plus, with their easy-care materials, they won't take too much effort to keep them in tip-top shape.
Get one for yourself or someone special today!
---
Why It's A Winner
Meet Bertwin the Bearded Dragon and Ludwig the Frog: two Squishmallows who love their coffee, books, combing beards, outdoor activities, and more!
Show your support for these two unlikely friends by buying this collectible Squishmallow Flip A Mallow.
It's a great way to show that you don't need to be the same to be friends - and it also doubles as a cozy pillow if you ever get tired!
Know A Little Bit More
Introducing the cutest and cuddliest Squishmallow duo yet: Bertwin the Bearded Dragon & Ludwig the Frog! This 5" tall limited edition set is perfect for any fan or collector.
They are made of easy-care materials with a marshmallowy-like texture inside and soft plushy fabric outside. Get your paws on these little cuties before they're gone!
---
Why It's A Winner
With Devin the Dragon & Esmeralda the Unicorn, you'll have double the fun and creativity!
Devin will always have a joke ready to make your day brighter, while Esmeralda's artwork will inspire your imagination.
Collect this Squishmallow Flip A Mallow and get twice the laughter and creativity with these two dynamic duos!
Know A Little Bit More
Introducing Devin the Dragon and Esmeralda the Unicorn-- a limited edition Flip a Mallow Squishmallow!
Get ready to squish your way through the Fantasy Squad with these 12" tall collectors' items that are perfect for lovers of all things magical.
These irresistibly soft and cuddly plushies feature delightful marshmallowy-like textured fillings, so get ready to experience mythical creature cuddles in their most magical form!
Have a magical night with Devin and Esmeralda from the Squishmallow Fantasy Squad.
---
Why It's A Winner
Meet Philip the Horse and Jason the Donkey - two artistic, coffee-loving Squishmallows!
Get your creative juices flowing with Philip as he takes inspiration from everyday life - whether it's through photography, watercolors or pottery.
Or take a jumpstart with Jason, late-night studying made easy as this donkey dreams of driving trucks up through the mountains! All this, plus you can flip them for double the fun!
So why not add a little extra something to your collection and pick up a Philip and Jason collectible Flip A Mallow today?
Know A Little Bit More
Philip the Horse and Jason the Donkey are here for your cuddling pleasure!
This limited edition Squishmallow duo stands at just 5 inches tall, making them the perfect companions for wherever your journeys may take you.
With their iconic marshmallow like-textured filling and soft plushy fabric, they're sure to bring a smile to your face when you need it most.
Collectors and fans alike will love this unique addition to their collections - get yours now before they gallop away!
---
Why It's A Winner
Ronnie the Cow and Rosie the Pig are two of the cutest Squishmallows around! Ronnie loves building birdhouses with his sister Belana, while Rosie loves crunchy biscuits and spending time with her Nanna.
You definitely want to get your hands on this super rare Squishmallow Flip A Mallow featuring these two adorable characters – it's sure to put a smile on your face every time you look at them!
Plus it's got a purple two-story house with green shutters - how cool is that? So why wait any longer?
Get your own special Flip A Mallow and enjoy some quality time with Ronnie and Rosie!
Know A Little Bit More
Introducing the limited edition Ronnie the Cow & Rosie the Pig Squishmallow! This farmyard duo is sure to bring fun and joy to any home.
Standing at 12" tall with iconic marshmallowy-like textured filling and soft plushy fabric, these cuddly characters are easy care and perfect for fans and collectors alike.
Don't miss out on this unique opportunity - add some farm fun to your life today!
---
Why It's A Winner
Wendy the Frog and Hank the Hippo are two of the most lovable Squishmallows you'll ever meet!
Wendy is a green gal who loves to go out of her way to help out her community, while Hank is an adventure seeker who loves mountain biking, roller coasters, and bubble baths.
Both have unique personalities that come alive with this collectible Flip A Mallow - Wendy has an amazing taste for sushi, while Hank loves to plan his next big escapade.
Not only are they incredibly cute, but they're also incredibly fun to play with and make great friends or additions to your growing collection. So why not bring home this delightful duo and flip out with them today!
Know A Little Bit More
Get ready to hop into the world of squishy fun with Wendy the Frog and Hank the Hippo! This amazing duo of 12" Squishmallows is perfect for fans and collectors.
The marshmallowy-like textured filling and soft plushy fabric make it a great snuggle buddy, but don't worry - they are easy to care for too! Get your limited edition Flip a Mallow Squishmallow today, before these two friends hop away!
---
Squishmallow FAQs
We've compiled a list of the most frequently asked questions about Squishmallows! It's possible you are new to the world of Squishmallows - almost impossible, but it could happen!
Read on for lots of fun info, and if you're on the fence about your purchase, this information might help you decide!
What is a Flip-A-Mallow type of Squishmallow?
Flip-A-Mallow Squishmallows were first released in 2020 and are a line of the cutest plush toys around made from super soft marshmallow-like polyester fabric. They come in a variety of sizes, shapes, and colors, and feature a unique flip design that lets you flip the Squishmallow inside out to reveal two different characters. They are perfect for cuddling, playing, and collecting.
How many kinds of Flip-A-Mallows are there?
Flip-A-Mallows are made in just about every Squishmallow squad category, although we do not have an exact amount currently there are well over 30 combinations. New Flip-A-Mallows are added regularly. A couple of our favorites are Shun the Sushi & Raisy the Ramon in an 8" size above and Bertwin the Bearded Dragon & Ludwig the Frog in a 5" size. Do some investigating with a Flip-A-Mallow Search for more cute flips!
What age ranges like Squishmallows?
Squishmallows have become a beloved toy among all age groups. Young kids, ages 3-10 adore them because they are made from soft spandex polyester stuffing and are super soft and comforting. Adults also adore Squishmallows due to their undeniable cuteness – they make a unique gift to show your appreciation on any occasion! With an endless number of characters to choose from, everyone is sure to find something they connect with!
Are Squishmallows safe for small children?
For very young Squishmallow lovers, always opt for ones without small adornments and other decorative pieces that could cause choking or other hazard. Double-check the Squishmallow tag for age suggestions. Most will say they are safe from ages zero and up.
What materials are used to make Squishmallows?
Squishmallows are made of a marshmallow-like material and packed with an ultra soft stuffing crafted from 100% recycled polyester fibers. This special combination gives them their distinctive, cuddly texture-- one that's both cozy and squishy to the touch!
Can you put Squishmallows in the washer? Or in the dryer?
For best results and long-lasting cuddliness, don't put a Squishmallow in a machine washer or submerge it in water. The best way to clean these cutest plush toys is by spot cleaning with a damp cloth. For longest life, do not put your Squishmallow in the dryer. It's best to let it air dry.
That said, life is crazy and Squishmallows are well-loved and constantly squished by kids of all ages who really do take them everywhere! If necessary, machine wash with mild detergent, and tumble dry low. I'm a parent, so I get it! But please hand wash and air dry those with delicate parts and pieces or other special appliques, fuzzy materials, accessories, and ornaments.
When Did the Squishmallow Craze Begin?
Everybody wants to know "when did the first Squishmallows come out?" The first-ever Squishmallow, Cameron the Calico Cat, made his debut in 2017 created by the Kellytoy company. In addition to his cute name and delightful personality, this first critter had seven friends to join him on his squishy journey! With their super soft filling and a wide range of characters, it was only natural that the Squishmallow craze took off!
What makes Squishmallows special?
In addition to their special marshmallow-like texture and filling, Squishmallows are squishy toys that come in just the right size for any occasion. Plus, each one has it's own unique name and personality complete with a "Bio" and is sure to provide warm cuddly fun! These huggable plushies continue to win hearts with their irresistibly soft cuddles and sweet faces - let's see you try to collect just one!
How can you tell if your Squishmallow is rare?
This essential information is coming straight from the Squishmallow Fandom site! "On April 19, 2022, Squishmallows revealed a new six tier Rarity Scale that would start appearing on tags to denote specific limited edition Squishmallows. Any Squishmallow with a rarity label has a maximum number of units that will ever be manufactured of them before their design is retired permanently."
How valuable are rare Squishmallows?
In addition to understanding the Rarity Scale, keep in mind that original price, collectibility, and resale value can also be impacted by additional factors such as the amount of inventory for sale and other special features and colors on any Squishmallow released.
Are there customer reviews or testimonials available regarding quality and value?
Yes! Customer reviews and testimonials are available regarding the quality and value of these items. You can find them by clicking through the buttons above and also on third-party review sites. Squishmallows get tons of positive feedback! You can read reviews, check the average rating value, and see which favorites reviewers recommend. And once in a while you get to see a cute fan video!
Flip Out for Your Favorite 2-For-1 Squishmallow!
The Squishmallow Flip A Mallow is a great way to get two of your favorite Squishmallows for the price of one! It's sure to make everyone flip out with excitement, and you can't go wrong with double the cuddle factor.
So if you're in the market for some extra squishy friends, this 2-for-1 experience is perfect for you. You're going to have fun flipping out when you pickup a favorite and enjoy your new plush pals!
Use the buttons below each Squishmallow Flip A Mallow to get more information, current pricing, and delivery options on the one (or two!) that's right for you!
And don't forget to check out our articles below or visit the Squishmallow Store for more cuddly friends!
Flippin' For You!
😀
Before you leave, please
subscribe!
You will be the first to see reviews and recommendations on our newest favorites and FeedbackFinds!
You Might Also Enjoy These Squishmallow Collections:
And here's an article I contributed to LucksList!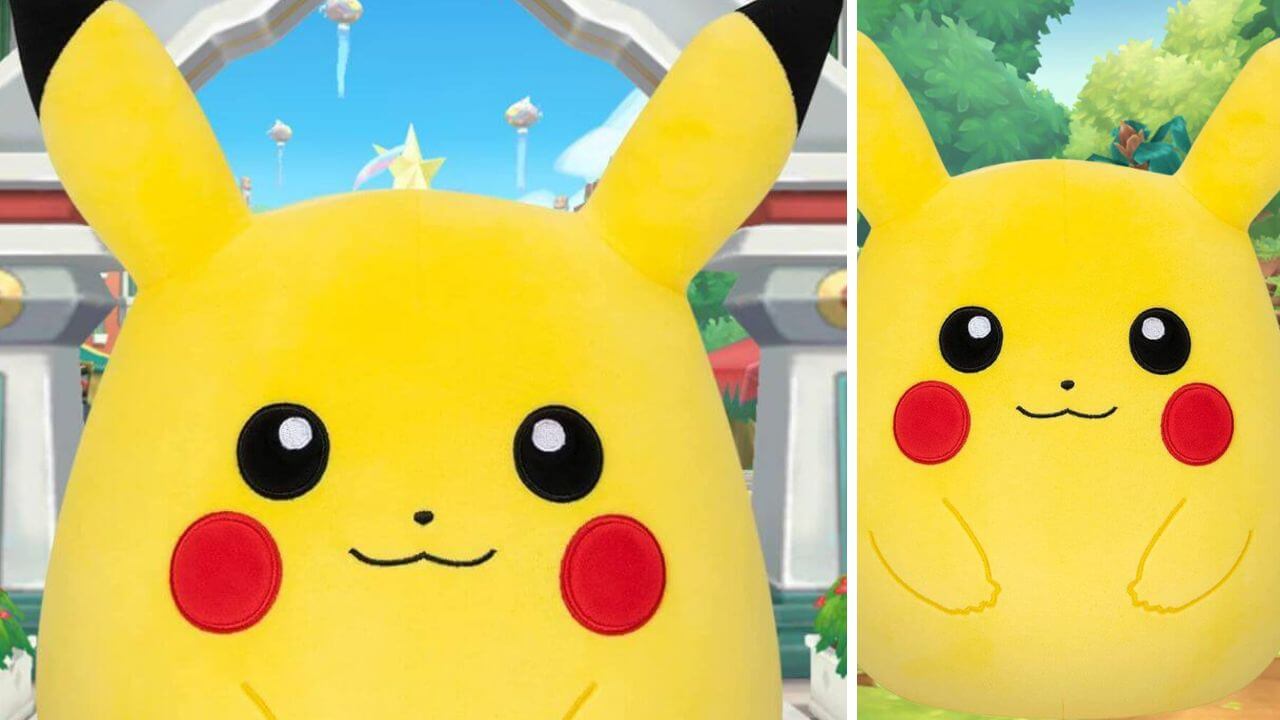 Would you love to do what I do? Blog and talk about your favorite products all day? Learn how ordinary people make money on the internet by watching this
free virtual workshop!
Why do you recommend Amazon to buy your Squishmallows?
When you purchase these stuffed animals from an Amazon seller store website, you'll have the best opportunity for easy checkout and speedy delivery! You'll most likely save money on shipping and be able to track when your items are shipped. The cost to ship may be fully covered by Amazon Prime for members regardless the package weight. You can also contact Amazon support by phone or chat. They will accept returns and address concerns if needed. Plus you'll save time and frustration with quick access to your favorites by shopping through your online browser on your device instead of trekking through the mall or specialty business, including drugstores like Walgreens, and ads where you can't confirm availability without visiting the store. When clicking through to get more product information, you will also see related and additional suggested products on the same page link. Inventory and item stock will vary by sites that sell privately. It's also a great opportunity to search all kinds of categories, apply filters, confirm details, view satisfied customer comments, and videos for the perfect match based on your interests and preferences!